Comprehensive Insurance vs Third Party Insurance
In India, car insurance is broadly divided into two categories: (i) Comprehensive car insurance (ii) Third party car insurance.
Comprehensive Insurance is insurance coverage which typically covers repair or replacement of vehicle damages resulting from an incident, own damage from an accident, fire, natural calamity, theft, in addition to third party liabilities. So, the damages to self, car, as well as the other party involved in the accident are covered by the comprehensive policy.
Learn more….What is Comprehensive Insurance
Third party insurance only covers risk related to damages caused to a third person or vehicle and property by the insured vehicle. It is mandatory to have third party insurance as per motor vehicle Act, 1988.
With third-party insurance, you are only protected against the damages, losses, or injuries caused to the third party in case of a road accident involving your car. Therefore, Coverage under Third party Insurance are:
Injuries or death to third party: It provide compensation to third party if he/she gets injured or death from an accident caused by insured vehicle.
Third party property damage
Personal accident cover to owner-driver: Provides compensation in case of accidental death or disability.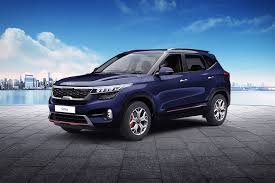 Comprehensive Insurance vs Third Party Insurance
| | | |
| --- | --- | --- |
| | | |
| | | |
| Damage to third party property | | |
| Injury to a third-party person | | |
| | | |
| | | |
| Natural Calamities Coverage | | |
| | | |
| | | |
| Customization of car value | | |
| | | |
| | | |
| No hefty fines levied if valid policy in place | | |
See also…
What is Comprehensive Insurance
Zero Depreciation Insurance vs Comprehensive Car Insurance